OUR HISTORY
After graduating University with a degree in Environmental and Sustainable Development, Olivier Dalle returned to the land of his ancestors, Lozère, in 1997 and created the company 'Environnement 48', which later became 'Environnement Massif Central'.
By deciding to return to Lozère, Olivier Dalle was responding to an economic and environmental need whilst also wanting to attract more people and create activity in this region. A region which is currently the least populated in France.
The company, which was initially based in Balsièges and then in Monastier-Pin-Moriès, finally settled in 2004 in the Economic Activity Zone of Causse d'Auge, in Mende.
Situated on an 21-hectares site, including 26,000 m² of covered buildings and thanks to regular investments, 'Environnement Massif Central' has increasing capabilities for the sorting and recovery of waste of an ever wider typology.
We are gradually expanding to be at a regional, national and European level.
Thanks to our expertise, EMC can intervene on National, European and International levels to give advice, technical assistance and training for your projects.
20 YEARS OF HISTORY AT A GLANCE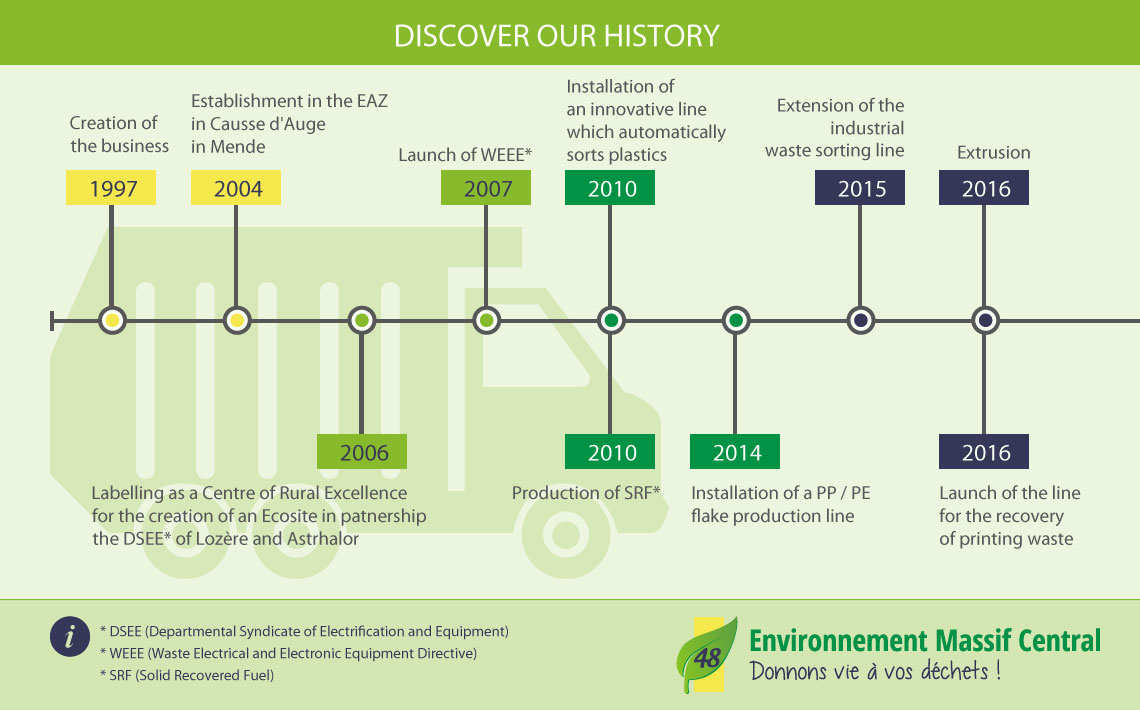 An important resource is at your disposal to find the best solutions for the recycling and recovery of your waste